IN MEMORY
Cathy Christoph (Egerton)
Copied from the obituary for Cathy Christoff Egerton at Henneke Funeral Home in Columbus, TX: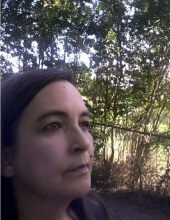 Cathy went home, to be with the Lord on Saturday, August, 21, 2021. Cathy was just 66 years old. She was a joyful spirit, and an invigorating persona to be around, or even speak with on the phone. We all mourn her loss, at the same time we take solace in the fact she was a Jesus Christ saved person and is now in Heaven, with our Lord.

Preceding her in death were: her Mother, Dorothy Christoph, her Father Wilber Christoph and our daughter Andrea Davenport. We rest with peace in the knowledge Cathy is now reunited with these beloved family members, in Jesus' ever presence.

Cathy left behind numerous close, much-loved relatives; Ray Egerton, husband, Rhonda Egerton, step-daughter, Mark Egerton, step-son. Brothers and sister-in–laws; Danny Christoph and wife Judy, Ronnie Christoph and wife Janna. Grandchildren; Amanda Smith, Jacob Egerton, Natalie Dvorak, Cora Dvorak, Skyler Davenport, Seth Davenport, Scout Davenport and son-in-law Mark Davenport, great-grandson Damien Smith. Cathy has numerous nieces, nephews, their spouses and children, all of whom Cathy was quite close to, loved dearly and was will to help at any time. Many spoke with her regularly. All were loved admirably by Cathy and she was loved by them in return.

A funeral service will be on Wednesday, September 1, 2021 at 2:00 PM at Grace Fellowship Church, 172 Selman Dr., Sealy, TX 77474 with Pastor Tony Ramos officiating. Burial will follow at Odd Fellows Rest Cemetery in Columbus, TX. A visitation will be from 9:00 AM – 12:00 PM at Henneke Funeral Home, 1515 Montezuma St., Columbus, TX 78934, also on Wednesday.

Most are aware Cathy was a lung cancer survivor of six and a half years. Lung cancer was not involved in her death. Her heart felt wish, she had expressed to me numerous times over that span of years, at her passing, in lieu of flowers, all who would otherwise send a flower arrangement, to please donate what you can to the Lung Cancer Research Foundation. The link is provided here: https://www.lungcancerresearchfoundation.org/. From the home page please select 'Supporter', then select "Make a Donation" from the next page and proceed. May the Lord lead you in honoring Cathy's passing desire, and help with cures for a dread disease that has approximately 235,700 new cases each year, and is responsible for about 131,880 deaths each year just in the United States.
https://www.hennekefuneralhome.com/obituaries/Cathy-Christoph-Egerton?obId=22155230